Tap above to listen to an audio narration of this station's content.
Theater Building – St Francis Hotel – Gas station – Mission Inn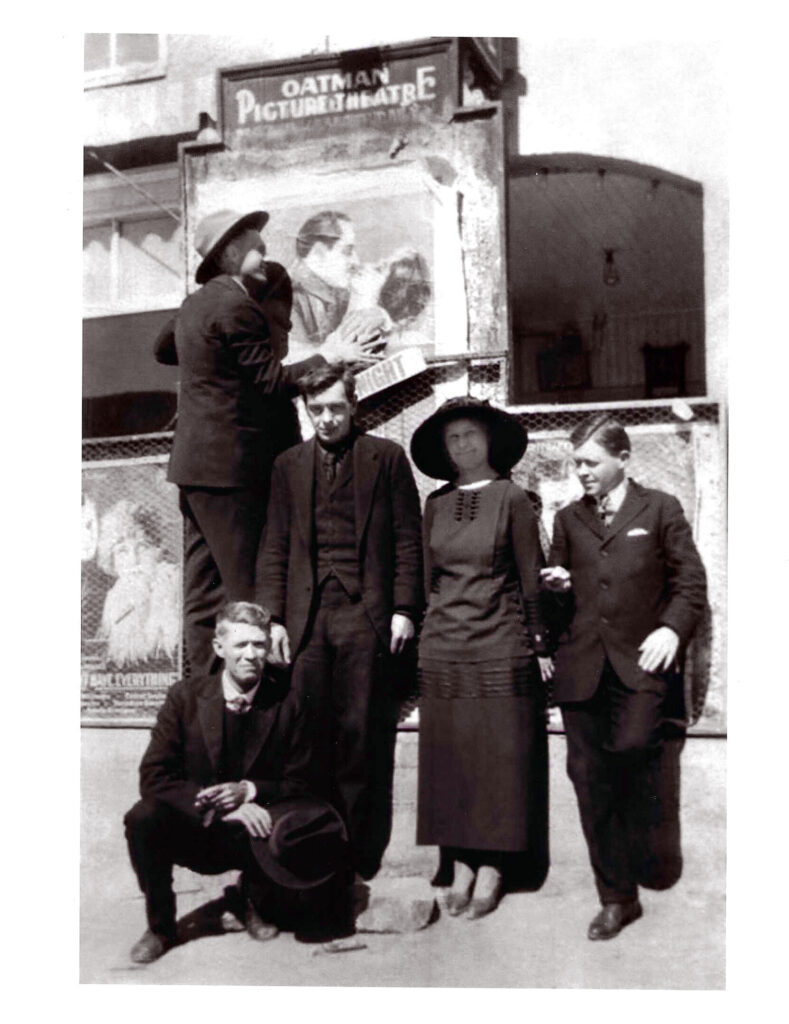 The Old Oatman Theater was one of two theaters in Oatman. The other was the Star Theater inside the Desert Inn/Walsh building/Honolulu Club at the South end of town. We have a photo of the inside of the Oatman Moving Pictures Theater taken in 1922 as well as a map of Main Street that shows it in 1916. However, newspapers in July 1921 name it as one of the buildings affected by the St. Francis Fire.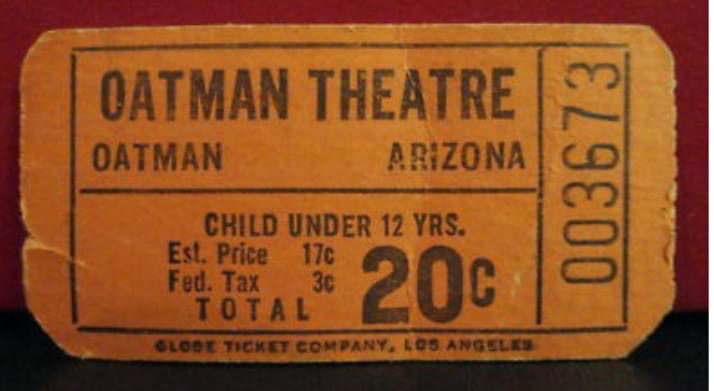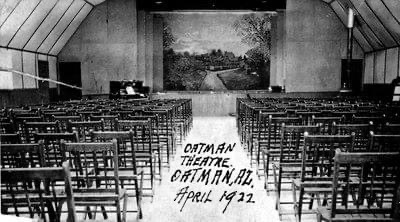 Over the years it has also been an Old Tyme Photo studio and a motel called The No-Tell Motel. It currently is The Hideaway gift shop where there was previously a motorcycle museum upstairs. The museum is no longer there.
Across the street, and to the South you will see Dakota Leather. Built in 2005 after the previous structure, The Mission Inn, burned down in 2000. This is the location of the famous St. Francis Hotel.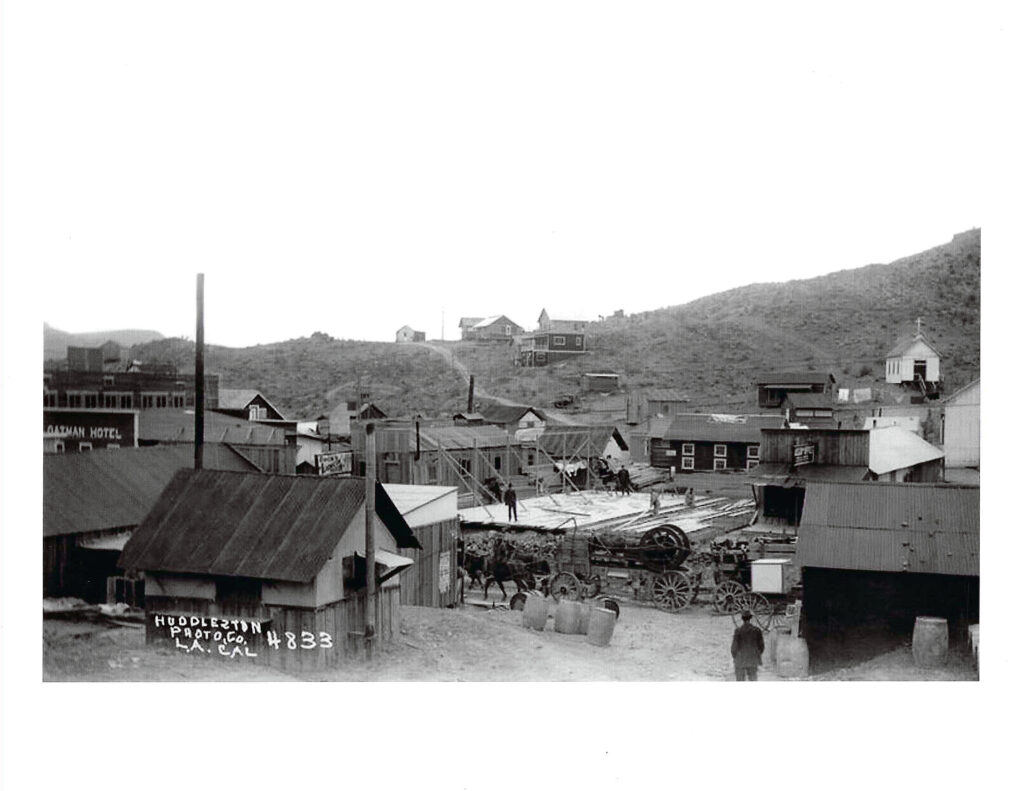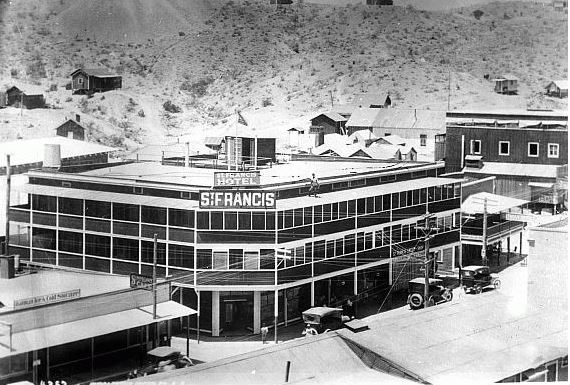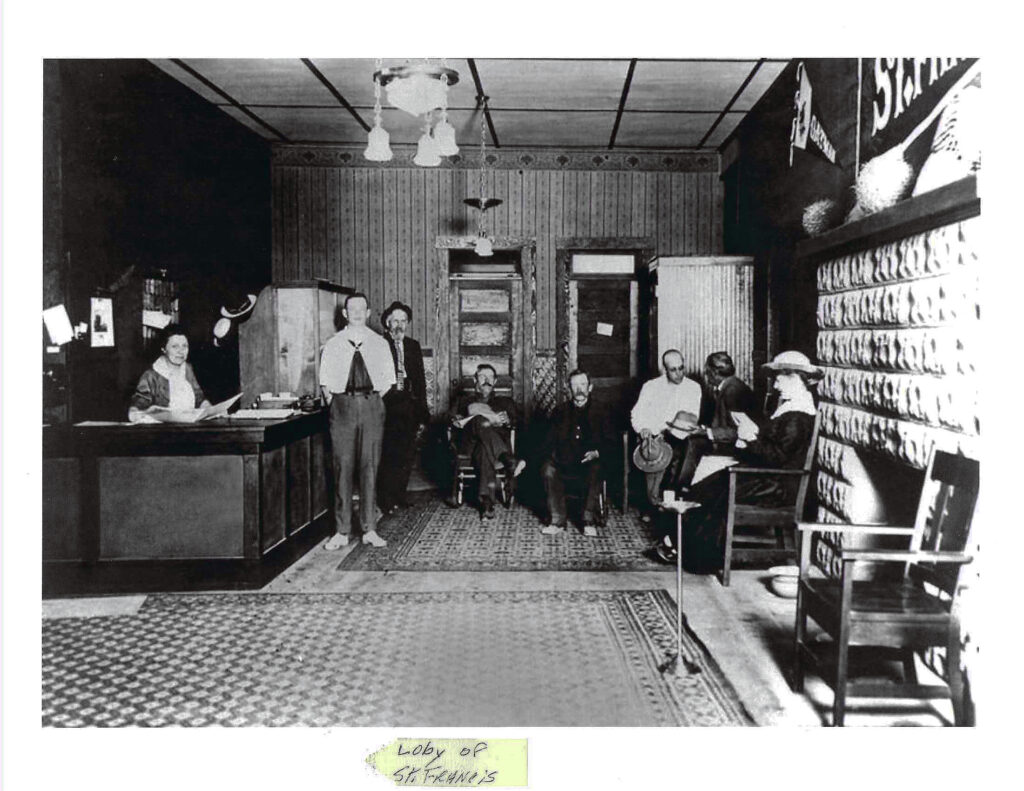 The St. Francis Hotel
60 room luxury hotel which cost $40,000 to build in 1916. It was where dignitaries, politicians and wealthy visitors stayed when they came to Oatman as well a place to hold various kinds of business meetings and banquets. The street level of the St. Francis was little shops and cafes. The building was lost in the great fire of June 1921, in fact, it is where that fire started. There are two thoughts about what caused the fire: young boys playing with fireworks behind the building, or a maid cleaning clothes with kerosene or gasoline that caught fire. Whatever the cause, The St. Francis along with most of the North end of town burned to the ground.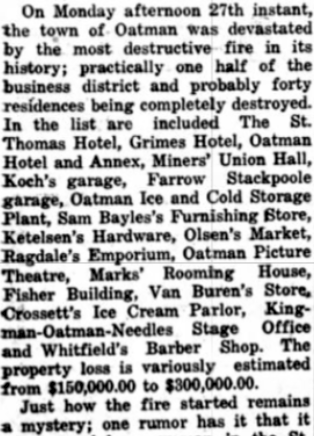 From the "Mohave County Miner", July 1921.
After the St Francis Hotel burned down, The Mission Camp Auto Court was built. There were 5 small cabins on the property. The Mission Garage followed and was a gas station, garage and cafe as well as the cabins. In the October/November issue of "The Mohave", Dick Waters wrote an article named "The Biggest Lizard in Mohave County History" telling about the prospector who brought an alligator from the Topock Marsh, to the Mission Garage in the late 1920's or early 1930's. The Garage put up a sign and made it an attraction for a time.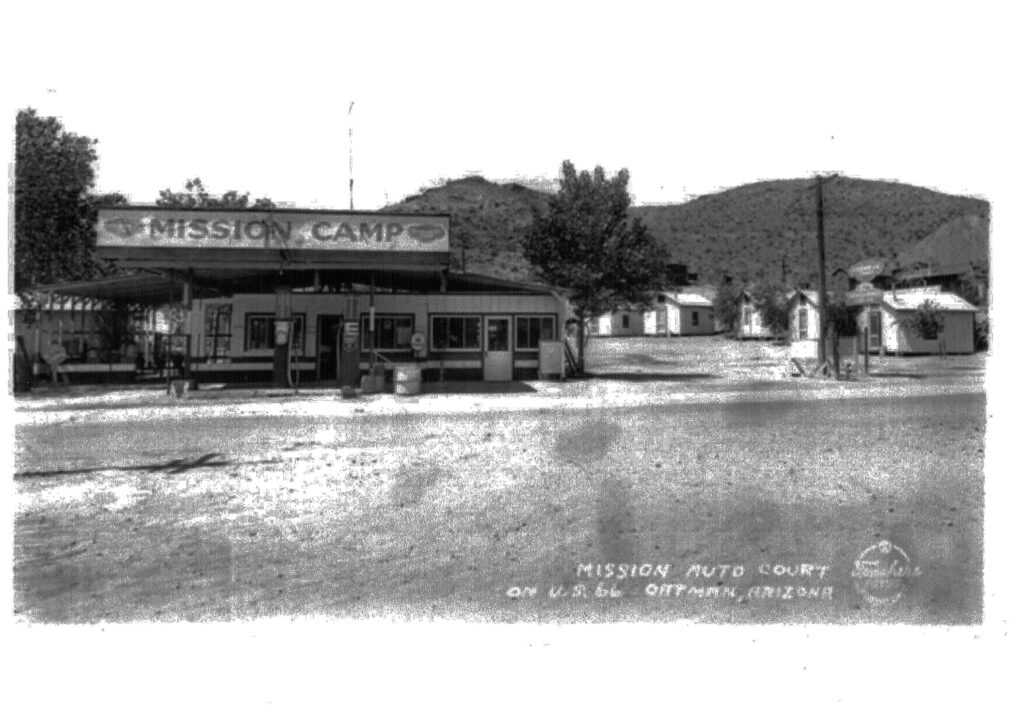 Later the cabins were taken away and the building became The Mission Inn Coffee Shop. It was a restaurant and bar where you could find live music and revelry in the evenings. The Mission Inn burned down in the early morning hours on November 5, 2000. The Oatman Fire District was able to keep the fire from spreading to other structures.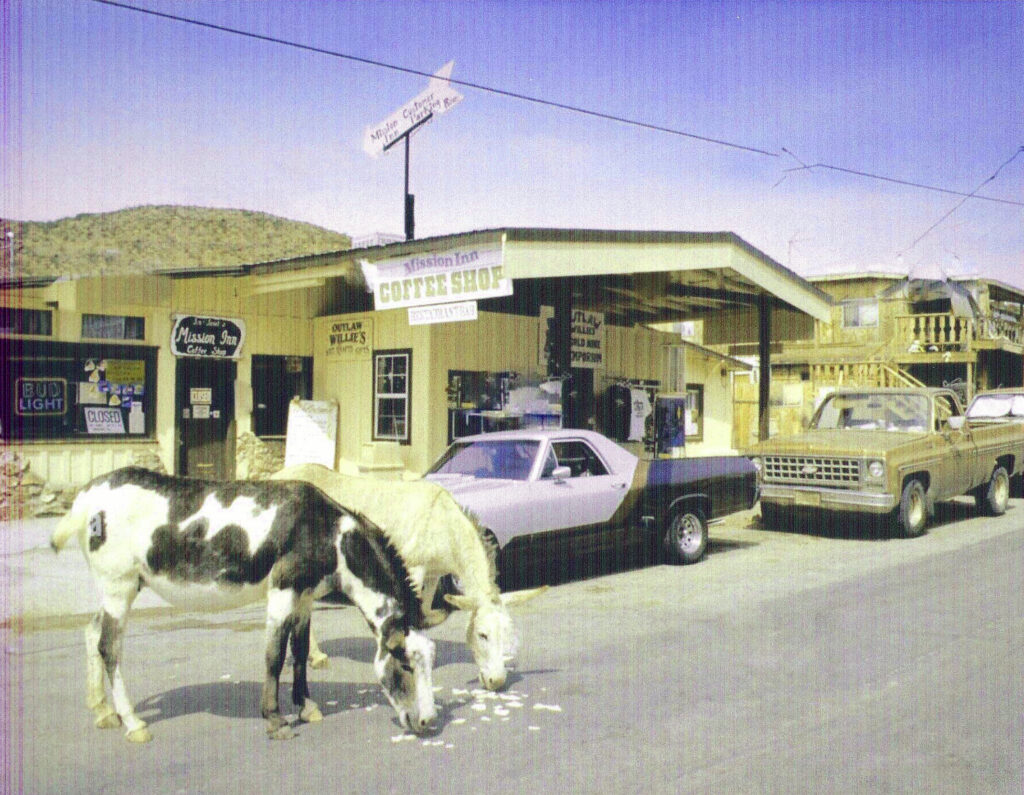 "OATMAN SCAVENGER HUNT" – Take a photo of yourself in front of any of the spots mentioned in this tour (or what is currently standing there), and email them to tailingsoftime@gmail.com and we will post them on our sites. Thank you for visiting and learning about our town."
***The "Historic Oatman Walking Tour" was created for the town of Oatman, by Rob Borden, founder of the Saddle Sore Ranch (aka "SSR"). Content contributions were made by the Oatman Chamber of Commerce, Oatman Tailings Of Time Historical Society, Leanne Toohey, Oatman residents and other historic contributors. The Saddle Sore Ranch is located just 12 miles east of Oatman, at milepost 36.5 on Historic Route 66. For more information, visit us online at www.SaddleSoreRanch.com, or email us at LiveFromSSR@gmail.com ***