ARIZONA ROUTE 66 IN ORDER FROM EAST TO WEST
Lupton – Houck – Sanders – Chambers – Petrified Forest / Painted Desert – Holbrook – Joseph City – Winslow – Meteor City – Meteor Crater – Winona – Flagstaff – Bellemont – Williams – Ash Fork – Seligman – Grand Canyon Caverns – Peach Springs – Truxton – Crozier – Valentine – Hackberry – Antares – Kingman – Golden Valley – Oatman – Golden Shores – Topock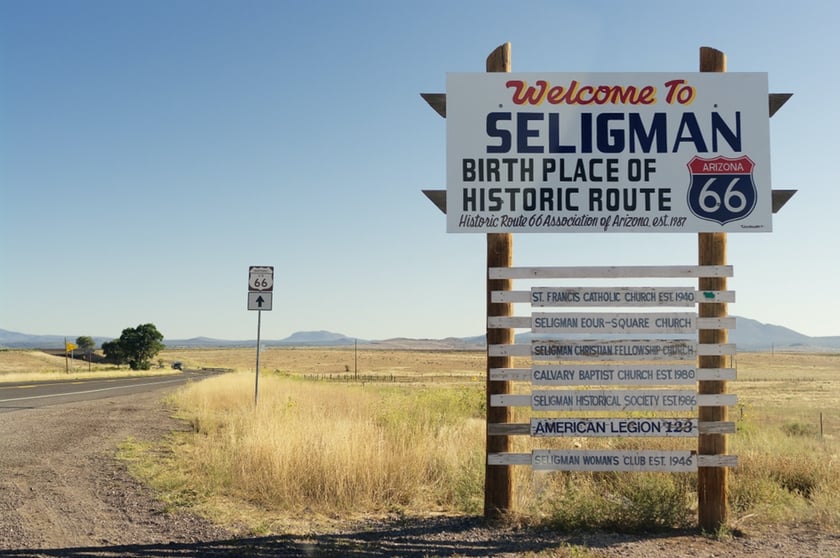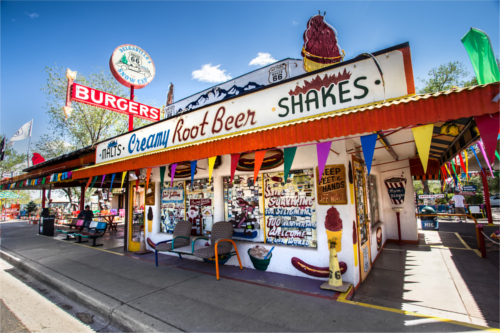 After the 1933 rerouting of Route 66, commercial buildings in the district became more ostentatious and exuberant manifestations of the roadside architectural style. The Deluxe Inn, Snow Cap Drive-In, Supai Motel, Nomad Motel, Canyon Shadows Motel, Aztec Motel, and Copper Cart Restaurant exemplify this change. Automobile dealerships like Olson's Chevrolet and the Studebaker Agency, and repair shops such as Donovan's 1-Stop Garage and the Snow Cap Drive-in attest to the popularity of the automobile. Snow Cap Drive-In, with its neon lights and visual appeal, is one of the best examples of roadside architecture in northern Arizona. Donovan's Texaco Station, Olson's Shell Station, the Richfield Oil Station, the Studebaker Agency, and Olson's Chevrolet are illustrations of the petroleum or automobile company franchises that sprung up along Route 66.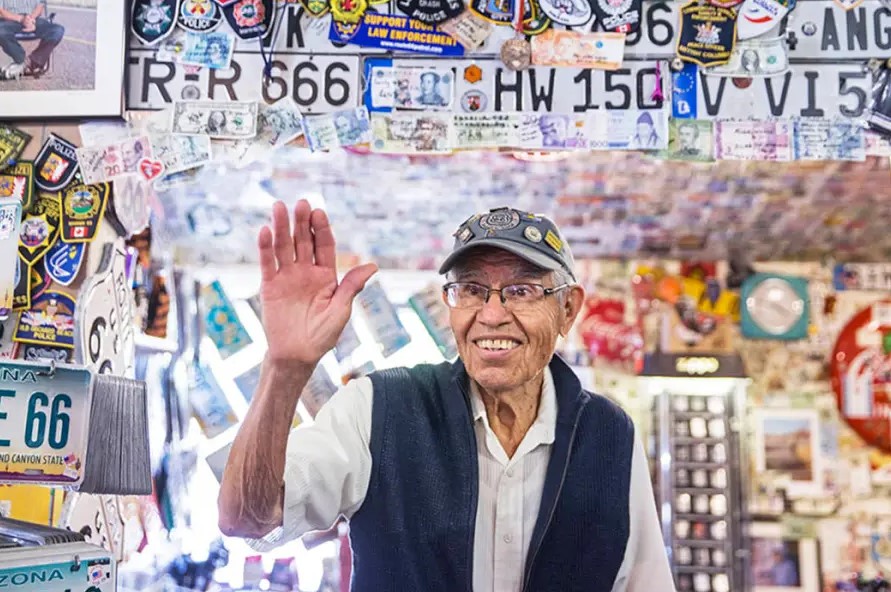 After Interstate 40 bypassed Seligman in 1978, commercial activity in the district declined steeply. A group of local business people, led by Angel Delgadillo, successfully lobbied the State of Arizona to designate Route 66 as a Historic Highway in 1987, and Seligman's Chamber of Commerce started promoting the town as the "Birthplace of Historic Route 66." The National Park Service's Route 66 Corridor Preservation Program provided a grant to document and nominate the district to the National Register of Historic Places. National Register listing of the district in 2005 focused additional public attention on Seligman and the value of preserving the significant historic resources that illustrate its history. (source: nps.gov)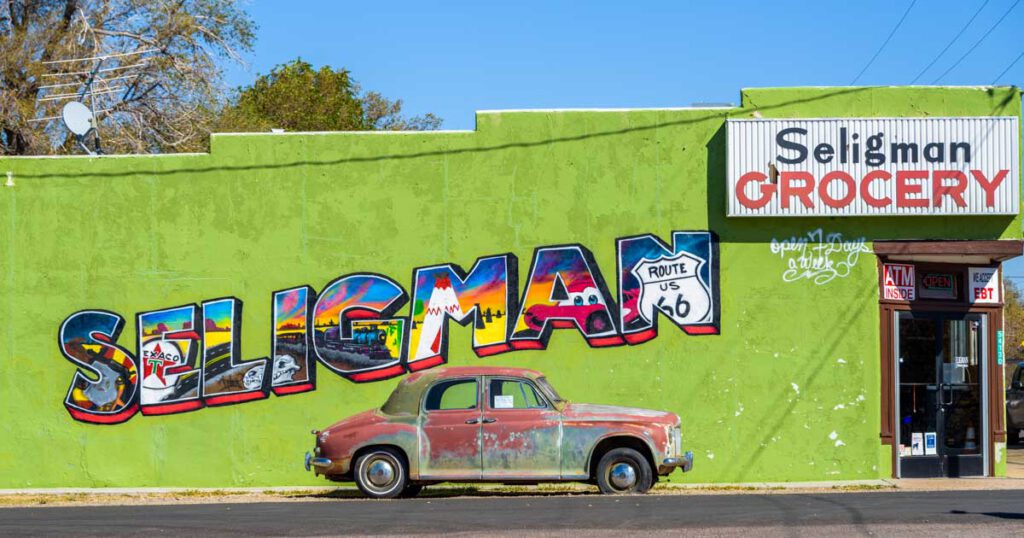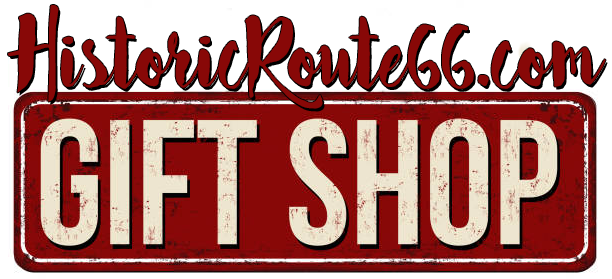 Proceeds from our gift shop help with the expenses of maintaining the website. Thank you for taking the time to look around.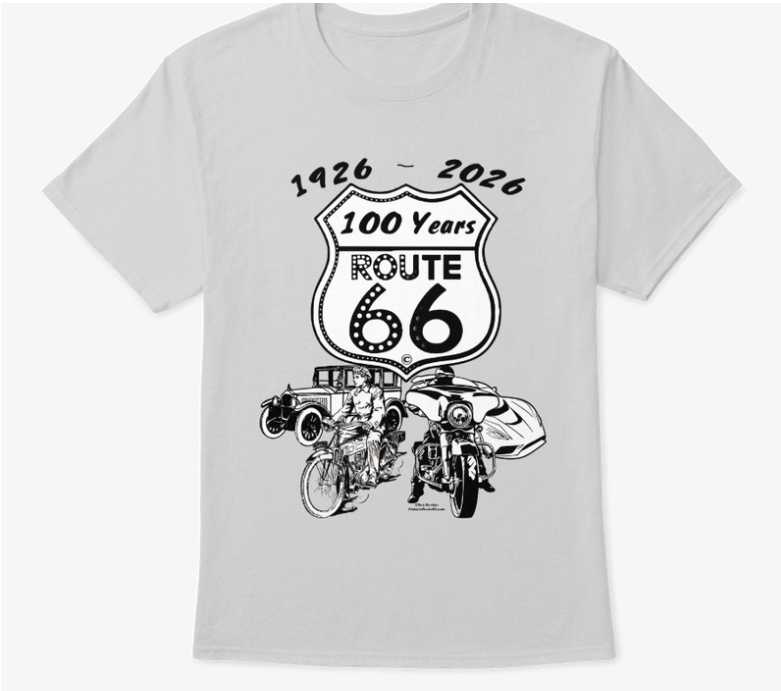 ***Links provided on this site to Chambers Of Commerce, Route 66 Historical Associations, Visitor Centers, Points Of Interests, etc are provided for your reference and convenience only. They are not affiliated with this site in any way, unless otherwise noted. This site is independently owned, operated and funded as a community service by Rob Borden, the Saddle Sore Ranch, and thru any donations we receive. Donations can be made via PayPal to LiveFromSSR@gmail.com or via Venmo to @SaddleSoreRanch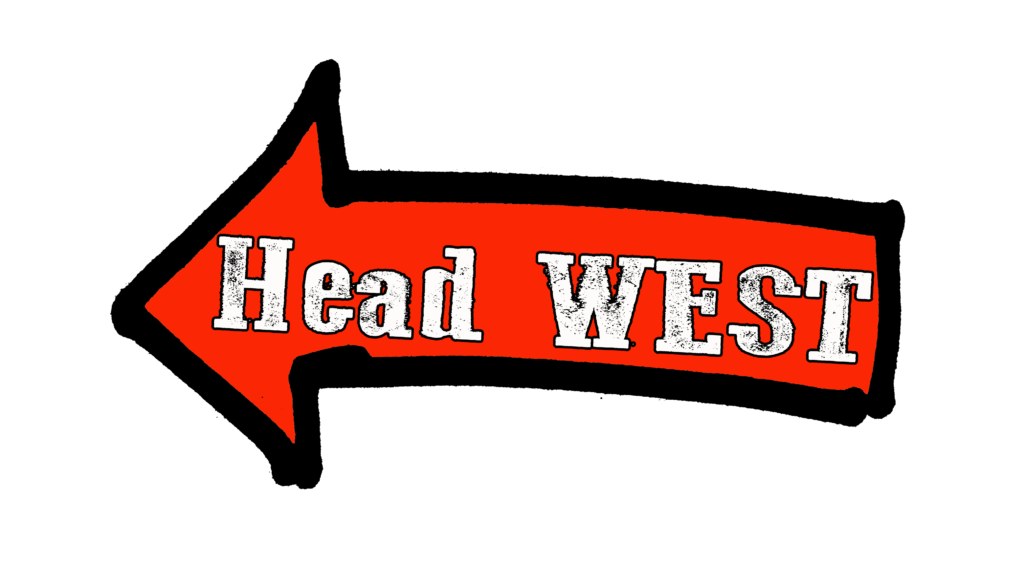 Click the map image below to open Google Maps of this area.