ARIZONA ROUTE 66 IN ORDER FROM EAST TO WEST
Lupton – Houck – Sanders – Chambers – Petrified Forest / Painted Desert – Holbrook – Joseph City – Winslow – Meteor City – Meteor Crater – Winona – Flagstaff – Bellemont – Williams – Ash Fork – Seligman – Grand Canyon Caverns – Peach Springs – Truxton – Crozier – Valentine – Hackberry – Antares – Kingman – Golden Valley – Oatman – Golden Shores – Topock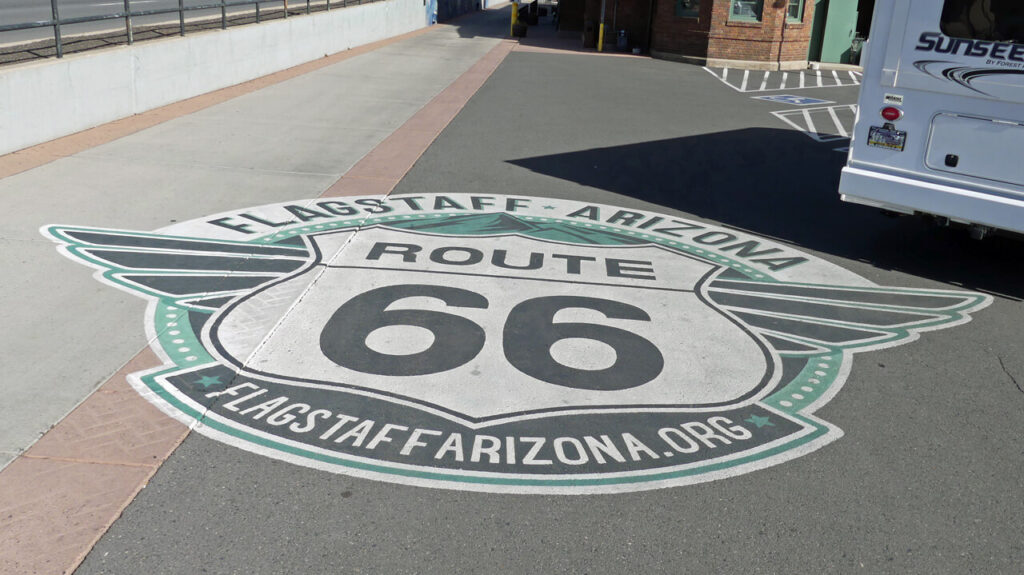 In 1855, Navy Lieutenant Beale was surveying a road from Fort Defiance in New Mexico to Fort Tejon in California, and passed over the spot where Flagstaff now stands. Beale continued on, but noted the area's resources. Years later, Boston emigrates who originally intended to settle near Winslow, but found the area already settled in, moved on towards California. On July 4, 1876, the emigrates stripped a pine tree and raised an American flag celebrating the nation's centennial. Their "flag staff" became a landmark for other travelers.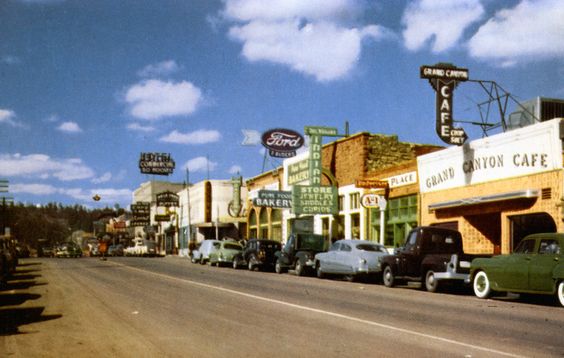 The Atlantic and Pacific railroad began to lay track in 1880, and by 1881, shops were set up for the railroad workers. After the railroad passed through Flagstaff, citizens stayed behind as the town began to thrive.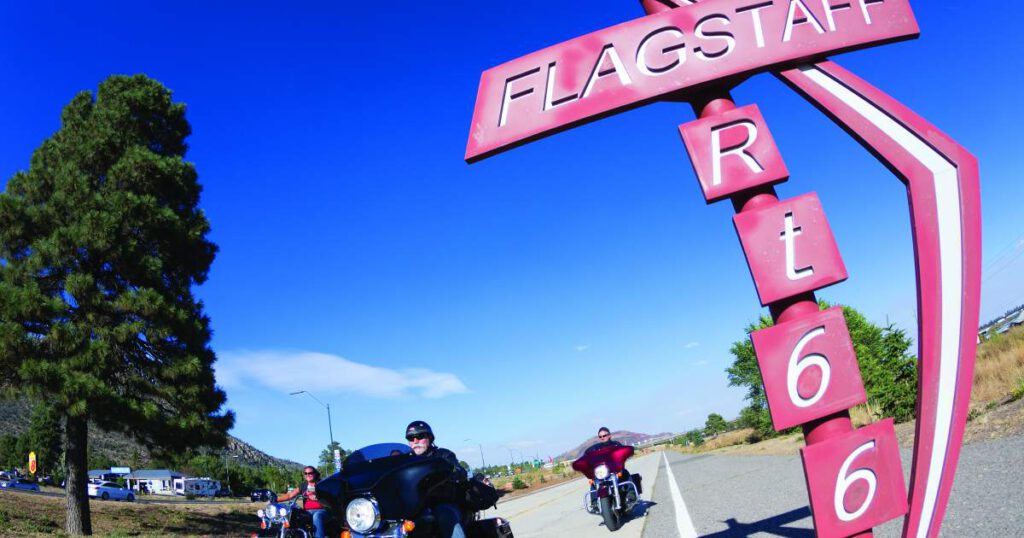 In 1894, Dr. Percival Lowell chose Flagstaff as the site for the now famous Lowell Observatory, due to the town's great visibility. Northern Arizona Normal School began in 1899, undergoing several name changes until Northern Arizona University was adopted in 1966. During the 1920's, Route 66 was built and passed through town, making Flagstaff a popular tourist stop. Flagstaff was incorporated as a city in 1928. (source: Flagstaff.az.gov)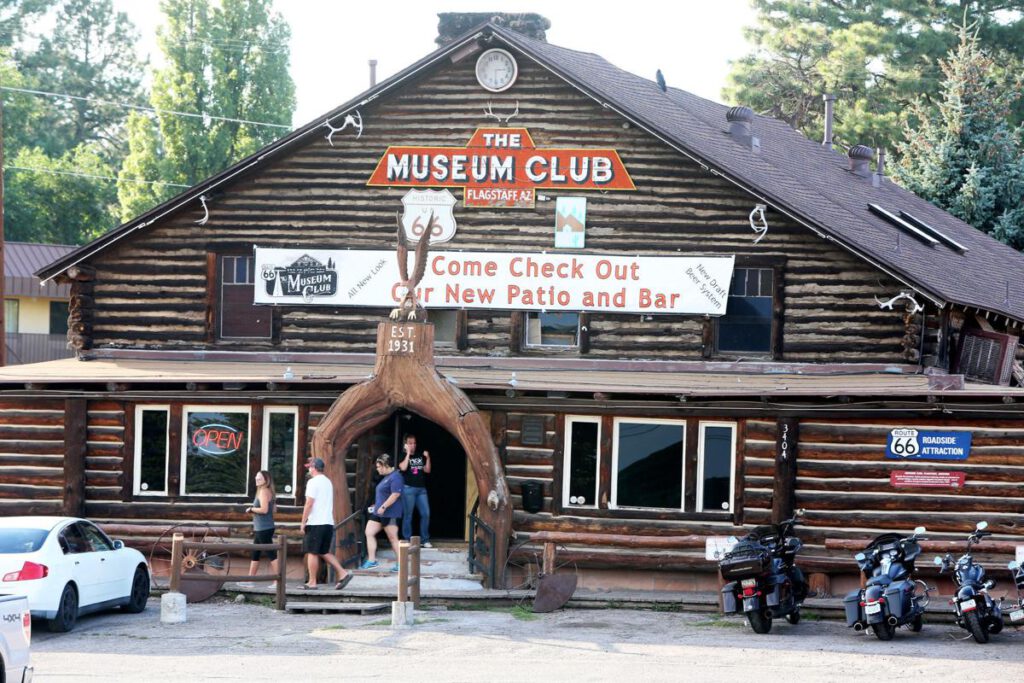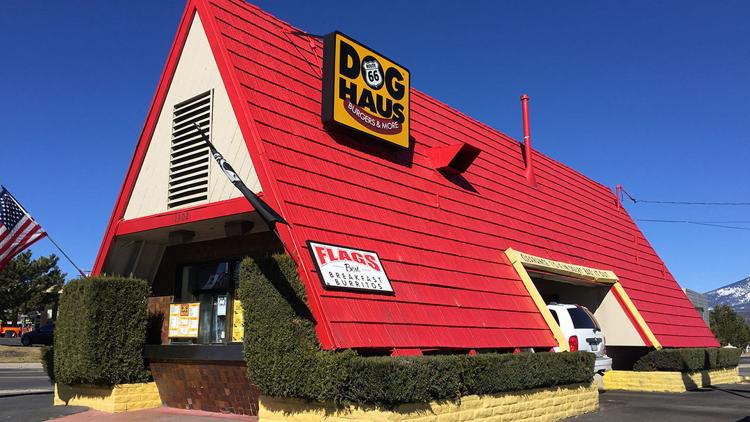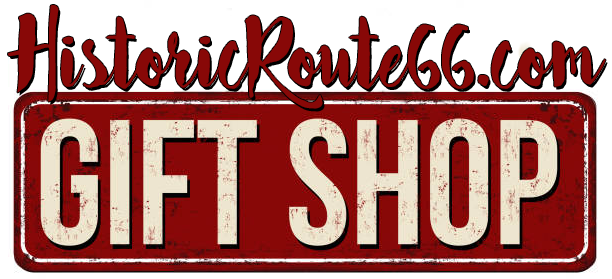 Proceeds from our gift shop help with the expenses of maintaining the website. Thank you for taking the time to look around.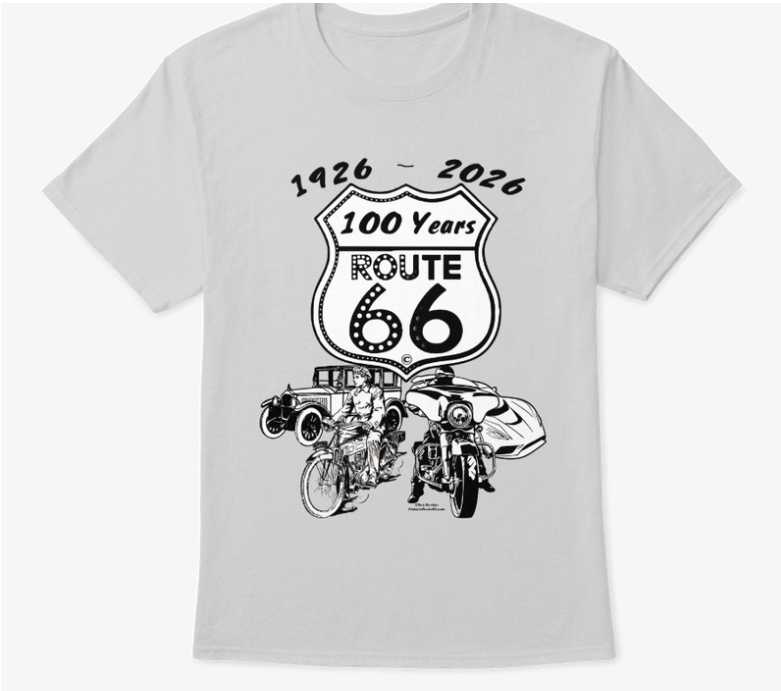 ***Links provided on this site to Chambers Of Commerce, Route 66 Historical Associations, Visitor Centers, Points Of Interests, etc are provided for your reference and convenience only. They are not affiliated with this site in any way, unless otherwise noted. This site is independently owned, operated and funded as a community service by Rob Borden, the Saddle Sore Ranch, and thru any donations we receive. Donations can be made via PayPal to LiveFromSSR@gmail.com or via Venmo to @SaddleSoreRanch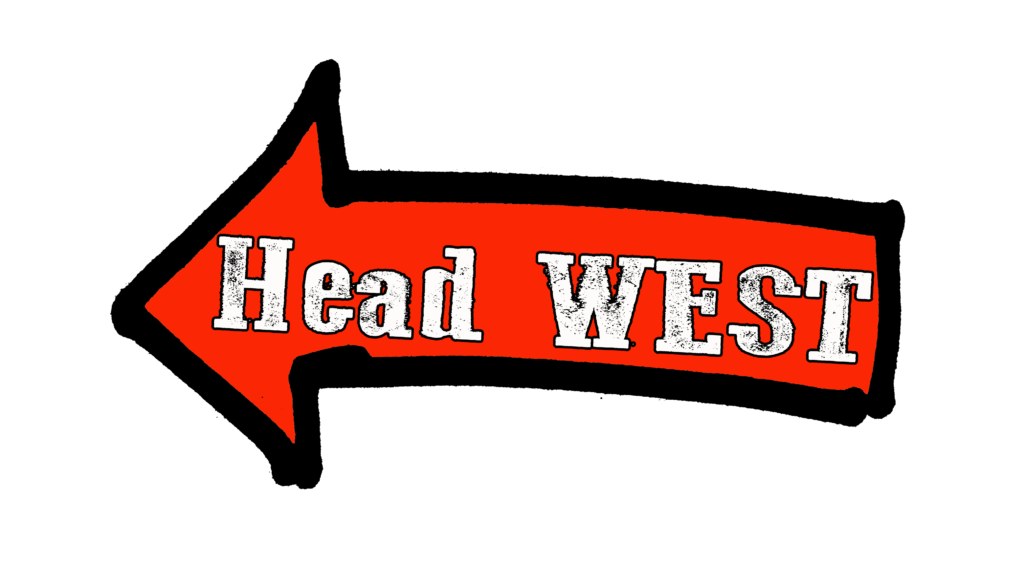 Click the map image below to open Google Maps of this area.