Lupton – Houck – Sanders – Chambers – Petrified Forest / Painted Desert – Holbrook – Joseph City – Winslow – Meteor City – Meteor Crater – Winona – Flagstaff – Bellemont – Williams – Ash Fork – Seligman – Grand Canyon Caverns – Peach Springs – Truxton – Crozier – Valentine – Hackberry – Antares – Kingman – Golden Valley – Oatman – Golden Shores – Topock
Tap above to listen to an audio narration of this station's content.
Walter's House, Snob Hill, School House, Lee's Lumber, Goldroad.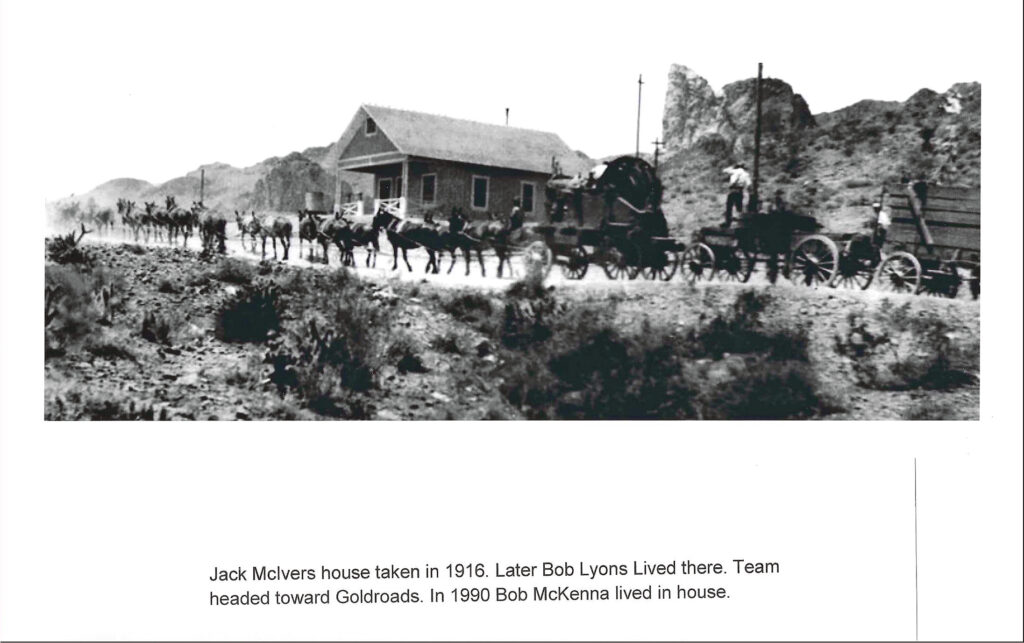 Walter's House was built by Jack McIvers of United Eastern Mining in 1916. When the mining slowed, Jack took his family to another location leaving everything in the house as it was, with an apparent intention of returning. He never returned and Bob Lyons lived there for a time. In 1990 the house was eventually sold to Bob McKenna. Can you imagine what historical treasures must've been left behind? Currently you will find Brad and Kelly Blake and Mayor of Oatman, Walter the Orphan Donkey in the now bright yellow house.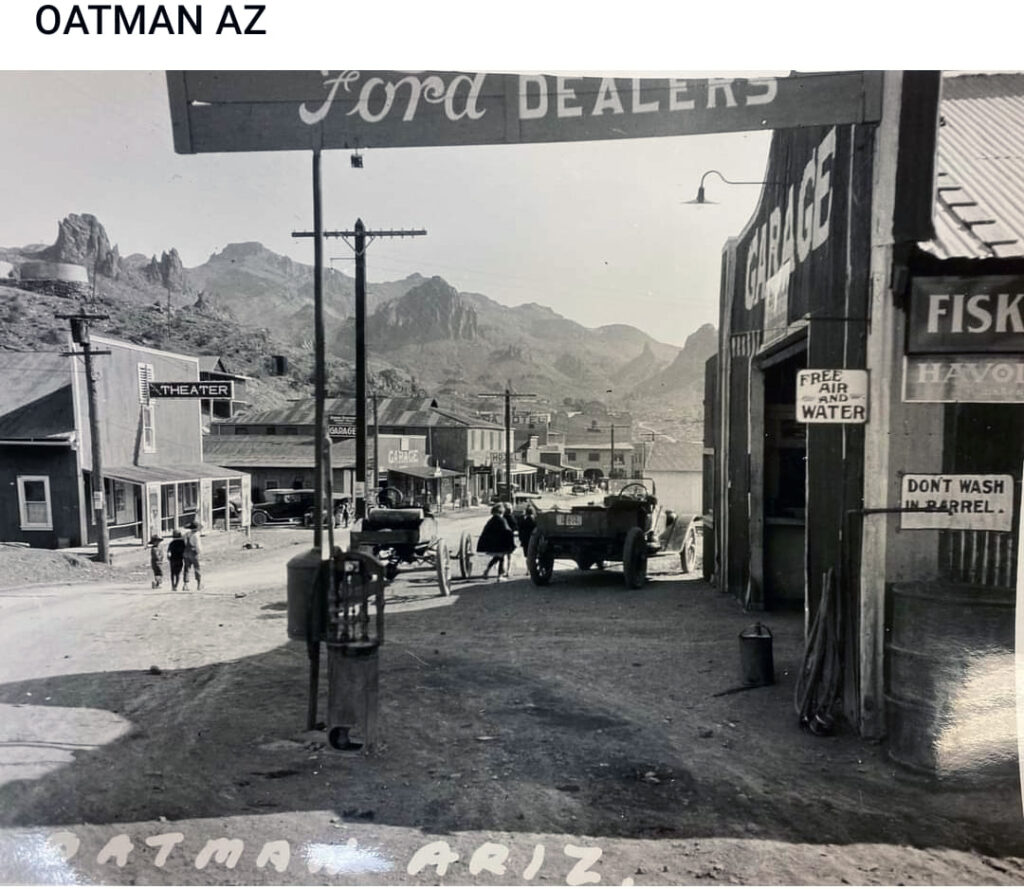 Lee's Lumber Building (Oatman Mercantile) has been there since about 1906. It was also a service station at one time and was closed for many years. It is thought to be one of the most haunted buildings in Oatman.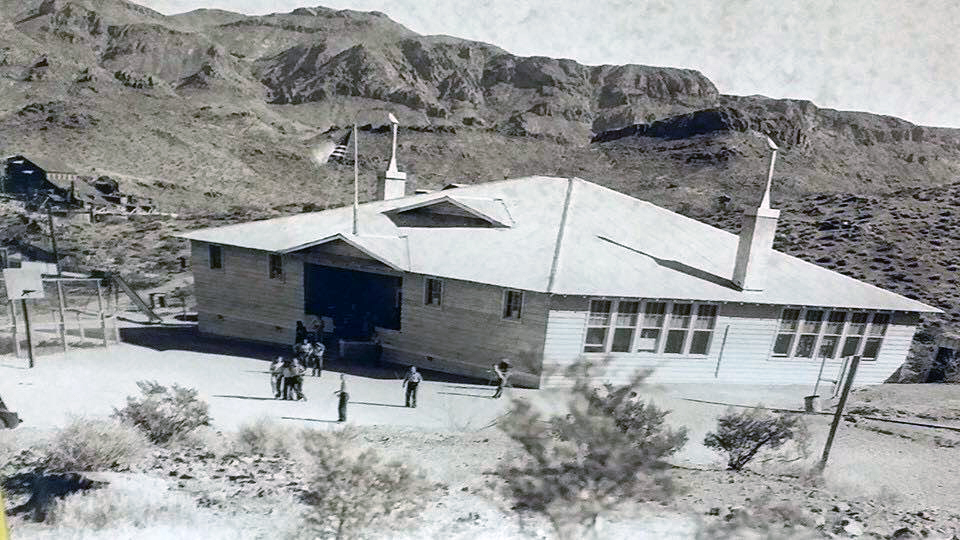 To your left and up the hill you will see the homes of Snob Hill and one of two Oatman Schoolhouses. As with most mining towns, the area where the mine bosses and owners lived was called "Snob Hill" and was typically above town so as to be able to see the area.
The school house was built in 1917. There was never a high school in Oatman so the students were bused to Kingman for high school. The school building was closed in 1956. Currently there is not a school in Oatman.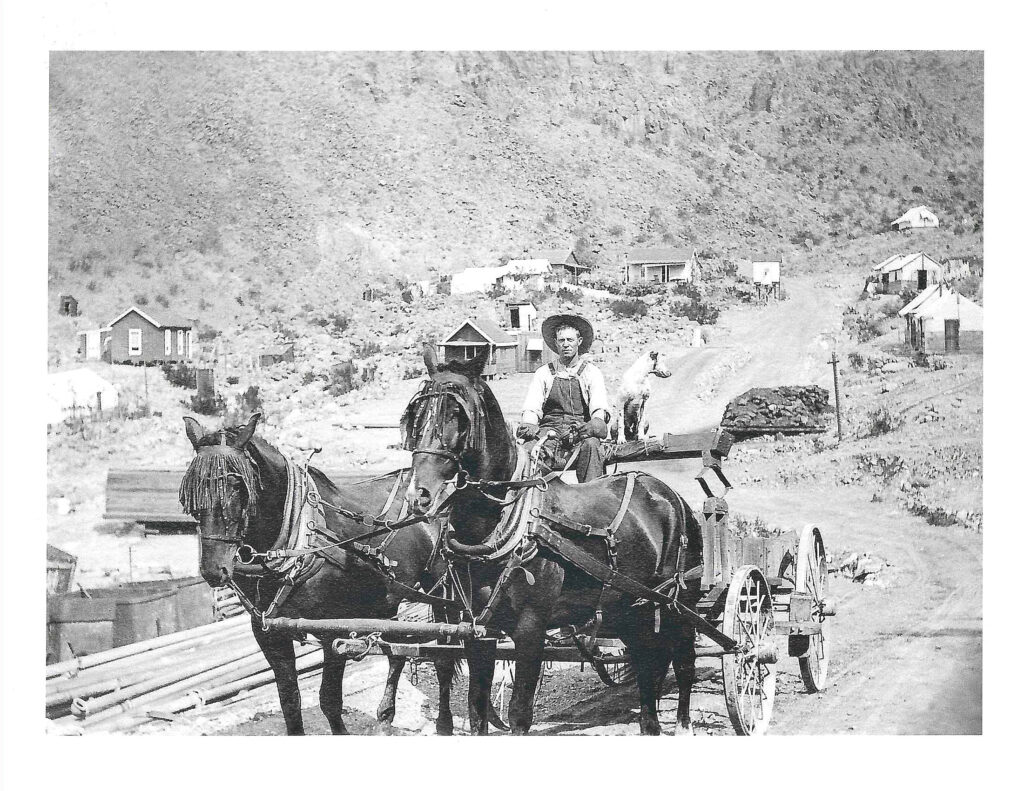 Goldroad, a neighboring gold mining camp, is less than 3 miles ahead up Route 66. In 1902 the Goldroad post office was opened. This company community of about 300 people, was sold, closed, re-opened and changed a number of times until 1943 when it was closed due to the war effort. By 1953 many of the buildings were torn down or moved and equipment sold off. Goldroad mine was purchased and opened again in 1992 and has been closed and re-opened several times since then.
"OATMAN SCAVENGER HUNT" – Take a photo of yourself in front of any of the spots mentioned in this tour (or what is currently standing there), and email them to tailingsoftime@gmail.com and we will post them on our sites. Thank you for visiting and learning about our town.
***The "Historic Oatman Walking Tour" was created for the town of Oatman, by Rob Borden, founder of the Saddle Sore Ranch (aka "SSR"), and commissioned by the Oatman Gold Road Chamber. Content contributions were made by the Oatman Chamber of Commerce, Oatman Tailings Of Time Historical Society, Leanne Toohey, Oatman residents and other historic contributors. The Saddle Sore Ranch is located just 12 miles east of Oatman, at milepost 36.5 on Historic Route 66. For more information, visit us online at www.SaddleSoreRanch.com, or email us at LiveFromSSR@gmail.com ***